How to get ahead in winter
First of a series of blogs on the new-look website.
The risks you run as a cyclist if you don't take winter seriously were brought home this week when a cyclist of my acquaintance ventured out on what looked like a decent enough day only to be caught in a big sleet shower 30 miles from base. The bike rider in question had a cape with him but otherwise was in thin stuff. He ended up shivering under a blanket in a cafe, borderline hypothermic; if he had one thing to be thankful for, it was that he didn't get a mechanical and end up by the roadside at what could have been a very nasty moment.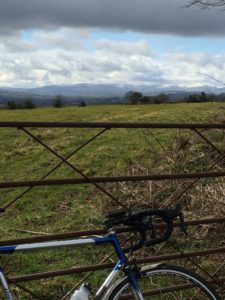 Over the years I've had enough "episodes" to fill up a Monty Python type "we had it tough" sketch – frozen bottles, frozen everything I guess – but the fact is I actually relish the arrival of winter, having worked out some simple ground rules from experience. Some of these are pretty obvious, maybe all of them if you have been cycling for a while. Some you won't agree with, but that's fine. I would just add the proviso that these are my own opinions; no one has given me freebies to make me write nice things about their products (interestingly, companies are always happy to give journalists summer kit, never winter stuff).